We are pleased to share two recent awards presented to LACMA!
2020 Curatorial Awards for Excellence from the Association of Art Museum Curators (AAMC)
Senior Curator of Modern Art Carol S. Eliel received AAMC's 2020 Award for Excellence for the Betye Saar: Call and Response exhibition catalogue (LACMA and Delmonico Books-Prestel, 2019). The fully illustrated publication takes physical form in response to Saar's sketchbooks, which are the focal point of the exhibition—a first in presentations of Saar's work. Part of the strong assemblage tradition of Southern California, Saar's work combines many different symbols along with objects found on her travels across Africa, Mexico, Asia, Europe, and the Caribbean, as well as in L.A. itself.
AAMC and the AAMC Foundation advance the curatorial field through forward-looking leadership in development and educational opportunities for learning and connecting at every stage of a curator's career. The organization provides a platform for exchange on critical issues driving the field, including diversity and inclusion, digital innovation, artistic voices and histories, and marketing and audience engagement.
Stay tuned to AAMC's social media channels throughout May and June for stories highlighting Eliel's inspiration for her work on the Saar exhibition and catalogue. Praise for Betye Saar: Call and Response follows numerous accolades for LACMA Productions' short documentary, Betye Saar: Taking Care of Business, directed by Christine Turner.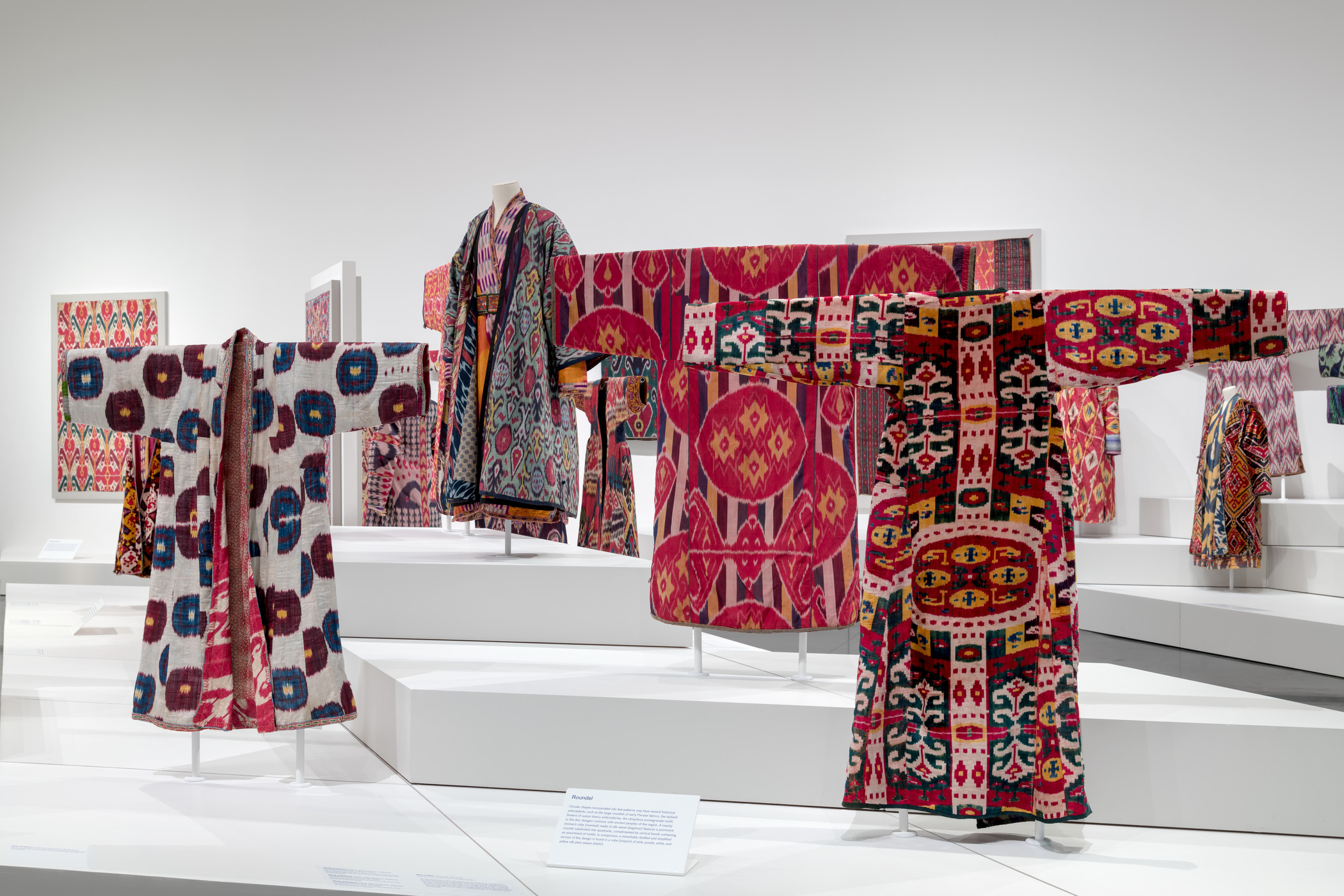 2020 Exhibition Award from the Costume Society of America (CSA)
Associate Curator of Costume and Textiles Clarissa M. Esguerra received the Richard Martin Exhibition Award from the Costume Society of America for Power of Pattern: Central Asian Ikats from the David and Elizabeth Reisbord Collection. Organized by motif, the exhibition examined how the region's textile designers, dyers, and weavers used improvisation and abstraction to create ikat textiles truly unique to the region of Central Asia.
The Richard Martin Exhibition Award recognizes outstanding costume exhibitions presented by both small and large institutions. Award-winning exhibitions demonstrate excellence and innovation in the interpretation and presentation of costume, providing a transforming experience to both students of costume and the public.
Over the coming months, the Costume Society of America will highlight recent award winners through the organization's social media channels.