This year, K–12 teachers have given new meaning to the word "resilient." With astounding speed and ingenuity, they have adapted to the immense teaching challenges created by the coronavirus pandemic, transforming their lessons and learning new skill sets to teach virtually for the first time ever. In addition, many are facing the extra challenge of developing personal connections with students through the computer screen whom they have never before met in person. Through it all, teachers are still motivated to participate in voluntary professional development opportunities, such as LACMA's Evenings for Educators.
The longest-running educational program at LACMA, Evenings for Educators took place (prior to the pandemic) at the museum on four Tuesday evenings each school year, and sometimes drew as many as 600 teachers to each individual program. Given free rein of the museum after hours, teachers traversed LACMA's campus to enjoy lectures, hands-on art-making workshops, exhibition tours, dinner, music, giveaways, and more. Co-creators of an atmosphere of art, learning, and socializing, teachers traveled to LACMA from near and far to be together, gain inspiration, and explore new strategies for bringing art to their students.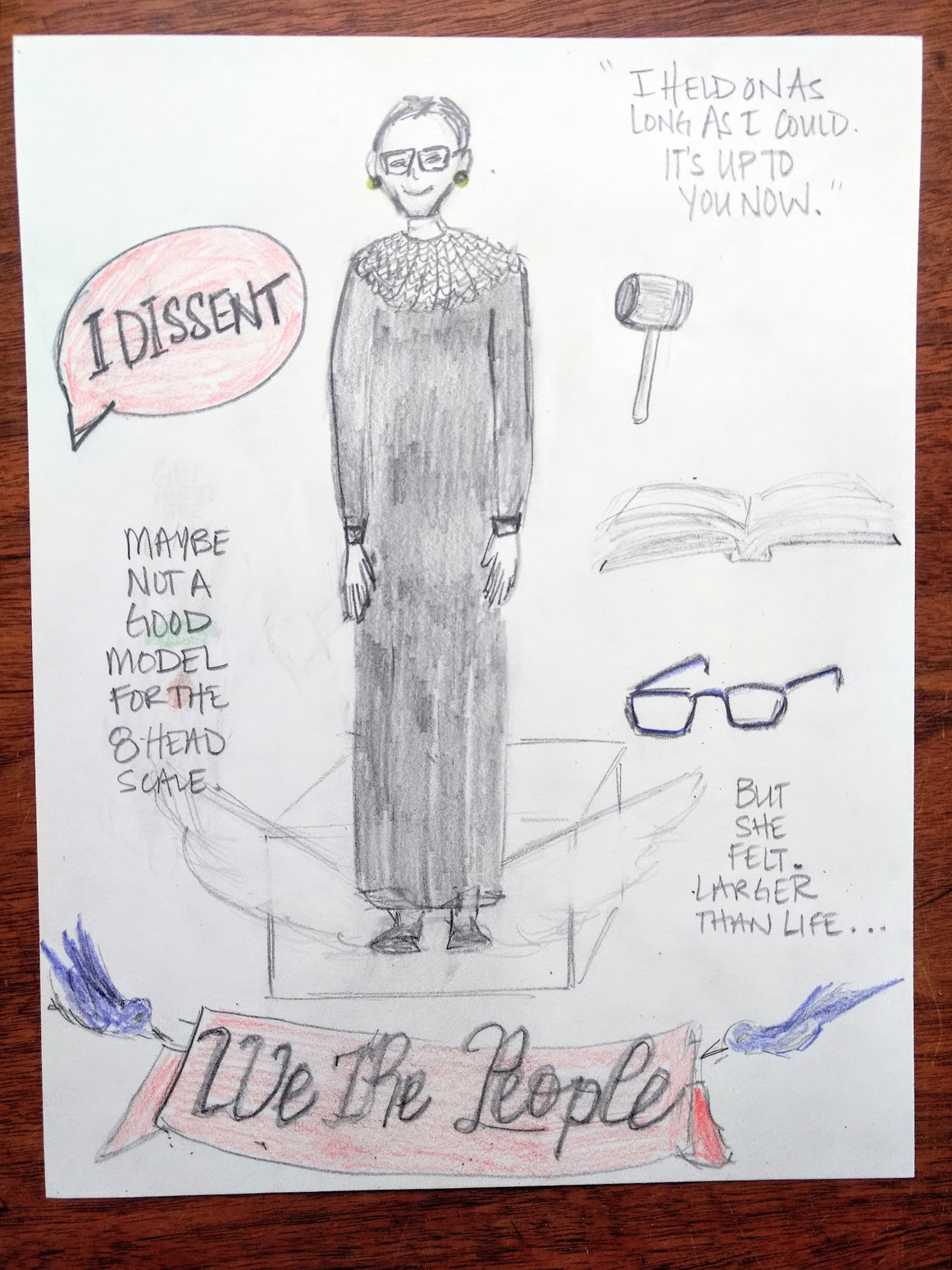 When the pandemic began, Evenings for Educators moved online, along with the rest of the Education & Public Programs Department's offerings. Last month, Evenings for Educators kicked off its fortieth anniversary year with a four-event virtual program dedicated to the intersection of art and Social Emotional Learning (SEL). SEL is an essential developmental process that involves learning self-awareness, social awareness, self-management, relationship skills, and responsible decision making. It has garnered increased attention recently due to fears that students are missing out on opportunities to develop these competencies while currently learning at home, away from their peers.
Evenings for Educators approached this trending topic by demonstrating hands-on projects that showed how student participation in art-making can support the SEL process, and local educator and anti-bias consultant Monique Marshall gave a presentation exploring the nexus of SEL, anti-bias anti-racism learning, and art as social action. Held after school on two consecutive Tuesdays and Thursdays, the program gathered a few hundred teachers in Zoom meeting rooms each time, where they not only listened and watched, but participated by making art at home, responding to questions posed by the presenters in the chat, and sharing ideas with each other in breakout rooms.
In many ways, Evenings for Educators' virtual transformation has made the program more accessible. As one teacher who attended in October shared, "Many, many people in my breakout room commented on how joyous they were that you were offering virtual Evenings for Educators because it is difficult/impossible to travel to LACMA during the work week because of distance, traffic, or schedule." Evenings for Educators is now accessible to teachers beyond the Los Angeles area as well, with teachers from Palm Springs, San Diego, and as far afield as the East Coast participating in the recent program.
What hasn't changed about Evenings for Educators with the shift to virtual programming is LACMA's commitment to providing arts learning experiences that challenge teachers to make cross-curricular connections while fulfilling their own creative, expressive needs. This approach to professional development, which emphasizes learning through making and doing, helps teachers more confidently and enthusiastically integrate art in their classrooms and support their students' personal development. We are grateful for the opportunity to continue connecting with the K–12 teacher community during this time and are in awe of teachers' resilience, motivation, and dedication to their students.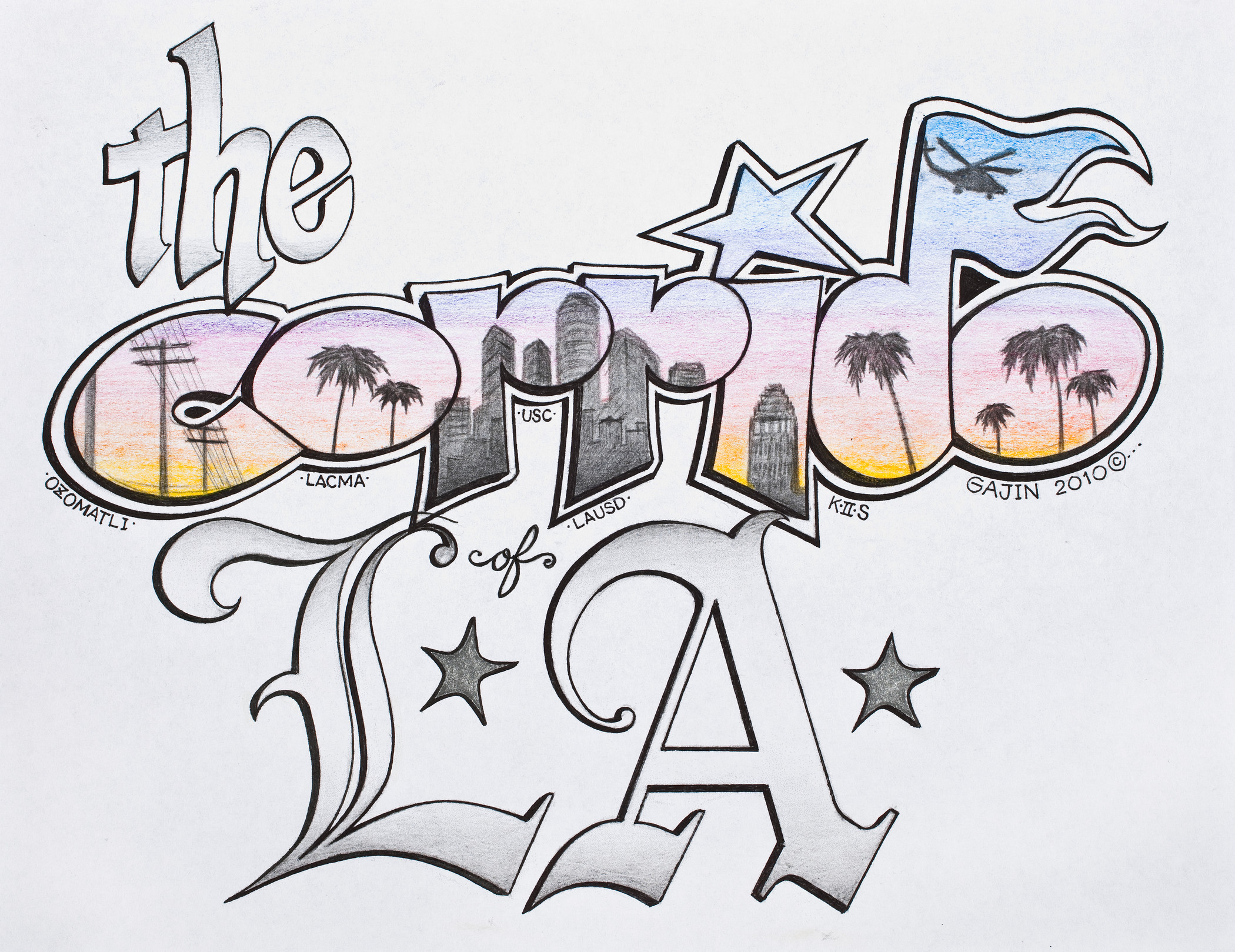 The next program in the 2020–21 series, L.A. Artists, takes place December 1, 3, 8, and 10. Los Angeles artists give voice to the vibrant stories and experiences of our city, creating a shared sense of identity that celebrates diversity and complexity. We invite all teachers—pre-service, classroom, home school, retired, itinerant, and more—to join us for a unique opportunity to learn about amazing artists like Judithe Hernández, Noah Purifoy, Gajin Fujita, and Chaz Bojorquez, all of whom have made significant contributions to our communities. Join us then!
Tuesday, December 1 | 4–5 pm
Lecture: L.A. Artists with Terri and Michael Smooke Curator and Department Head of Contemporary Art Rita Gonzalez
Thursday, December 3 | 4–5 pm
Workshop: City Graffiti with Alessa Quiroz, for grades 4–12
Tuesday, December 8 | 4–5 pm
Workshop: Objects in Harmony with Katy Unger, for grades K–12
Thursday, December 10 | 4–5:30 pm
Workshop & Talk: Strength Self-Portrait with Jenny Ziomek and renowned artist Judithe Hernández, for grades K–12
All events will take place on Zoom and will be live captioned.