LACMA's celebrated exhibition exploring 18th-century Mexican painting, Painted in Mexico, 1700–1790: Pinxit Mexici, opened last week to great acclaim at The Metropolitan Museum of Art in New York, where it will be on view through July 22, 2018. This is the third and final stop of this landmark exhibition. Co-organized by LACMA and Fomento Cultural Banamex, A.C., the exhibition showcases more than 100 works, many unpublished and restored for the exhibition.
Michael Govan, LACMA CEO and Wallis Annenberg Director, (above, at The Met's press preview of Painted in Mexico, 1700–1790: Pinxit Mexici) and Ilona Katzew, curator and department head of Latin American art at LACMA, traveled to New York for the opening. During the press preview, Govan remarked on the significance of this binational collaboration, and the great value of the different traditions that inform New Spanish (or Mexican) painting, a clear gateway to the future.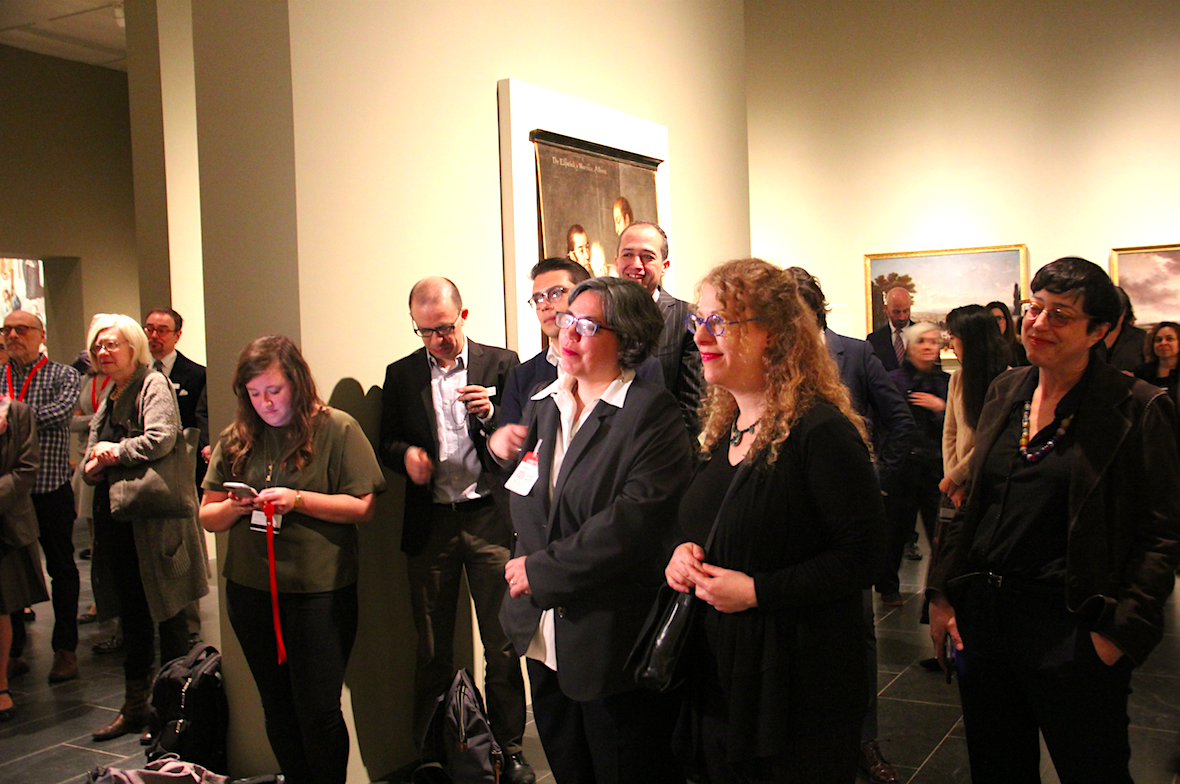 Explore Unframed posts to learn more about this fascinating exhibition:
Ilona Katzew, Curator of Latin American Art, Talks about Pinxit Mexici and Building the Collection
Restoring Antonio de Torres's The Elevation of the Cross
Fashion, Music, and Secret Messages in a Mexican Folding Screen
Kindling the Heart in 18th-Century Mexican Painting
The Making of a Book: Pinxit Mexici
A Community Votes: The Journey of a Painting from Aguascalientes
Beauty in the Eye of the Beholder: Fashion in 18th-Century Mexico
Intimate Devotions of 18th-Century Mexico
Painted in Mexcio, 1700–1790: Pinxit Mexici | The Unique Journey of a Book
For more on 18th-century Mexican painting, pick up your own copy of the exhibition catalogue.